A Tenbol Motor Mount allows you to upgrade your 1/16 E REVO or 1/16 Slash 4WD to full size 540 Big Block Motor Performance! But Tenbol is not just about performance, it also helps you keep your cool. With proper gearing you can run longer without overheating, up to a half hour or more per charge. The Tenbol Motor Mount can be used to upgrade a VXL or XL-2.5 version to Big Block Power!
Compatible with the following vehicles
- Traxxas 1/16 E-REVO VXL
- Traxxas 1/16 E-REVO w/Titan 380 Brushed
- Traxxas 1/16 SLASH VXL 4WD
- Traxxas 1/16 SLASH 4WD w/Titan 380 Brushed
Get it at:
http://tenbol.com/
This videos were done using a mamba max system with 5700 motor. Sorry do not know about the batter they used:
How to install?
1. Open battery compartment. Slide ESC off.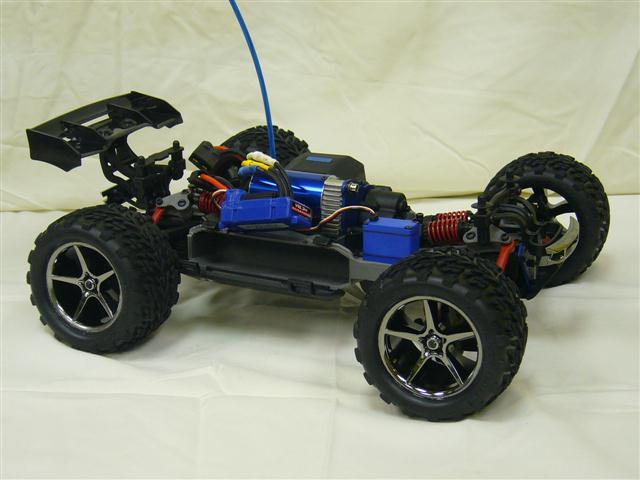 2. Remove motor bolt and gear cover.
3. Remove the 4 bolts from the receiver box. Unplug ESC and steering servo wires from the receiver. Remove antenna.
4. Pull motor back and up to remove.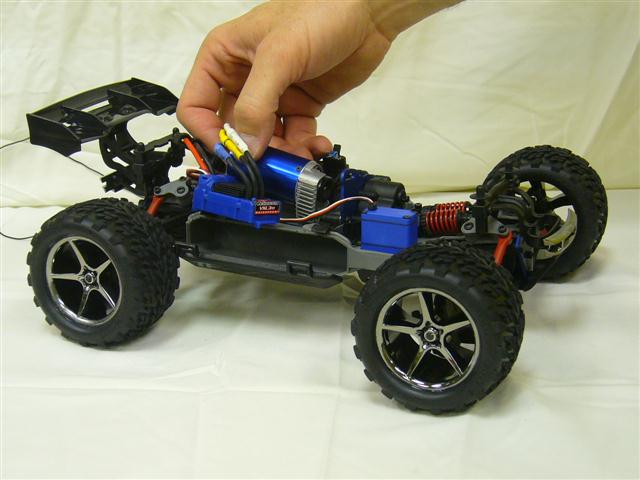 5. Bolt your 540 sized motor the Tenbol Big Block Motor Mount using the provided screws with both washers. It is import to make sure the bolts are not too long, which could result in damage to your motor. Loosely install your pinion of choice.
6. Slide the motor attached to mount onto the motor pin.
7. Carefully set the gear mesh and tighten the Tenbol Big Block Motor Mount screw.
8. Place double sided stick tape to mount your ESC. If the ESC is wider than the original mounts several layers of tape may be built up.
9. The receiver box may need to be cut as shown to clear your motor. If you do not want to use the receiver box, the tail portion may still be used to mount the antenna.
10. Route and connect all remaining wires and you are done. Enjoy!